Ian Kuliasha
Attorney
Industries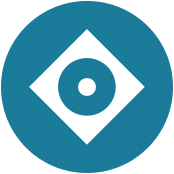 Software & SaaS
Food, Beverage & Consumer Goods
Ancillary Cannabis Products & Services
Ian helps founders and businesses at all stages of growth identify and reach their next critical milestone—whether that's launching a startup, raising seed capital, closing a key commercial transaction, or negotiating and closing an acquisition or exit.
Ian has significant experience with startup formations, private equity and venture financings, complex domestic and international mergers and acquisitions as well as general corporate matters. He enjoys working with a variety of clients across many industries, including technology startups, venture and private equity funds, natural food producers, precision aerospace manufacturers, and multinational healthcare companies.
Ian began his practice at Cooley LLP during law school and was a Managing Director of the Boulder-based Deming Center Venture Fund. He graduated from the University of Colorado Law School in 2014 where he was an editor on the Colorado Technology Law Journal. Ian received his BA in Philosophy from the University of Tennessee in 2007.
He cares about his family, skiing and playing hockey, nerding out with cutting-edge software and hardware, and life in general. He also strives to make legal services more efficient, and more transparent.
Meet The Rest of the Team