Kyle Pawlak
Attorney
Industries
Healthcare & Life Sciences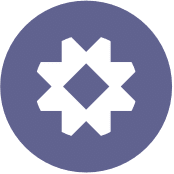 Professional Services
Retail & Manufacturing
Kyle is a transactional attorney who supports clients at all stages of growth, from early start-ups to large public corporations, on a range of complex commercial transactions and related legal matters. Kyle's clients include biotechnology and pharmaceutical companies of all phases and sizes, medical device companies, professional service organizations, and hardware manufacturers. Aside from delivering straightforward and practical counsel to his clients, Kyle specializes in structuring, drafting, and negotiating agreements for both research & development and commercial sides of the house.
Before joining KO, Kyle spent several years as in-house counsel for a biopharmaceutical company headquartered in Boulder, Colorado. During this time Kyle led the company's transactional front for several large global clinical trials and played pivotal roles in finalizing key strategic partnerships. Kyle received a BA in political science from the University of Southern California and earned his J.D. from the University of Denver Sturm College of Law in 2010.
When Kyle's not busy drafting rock-solid contracts and giving his clients killer advice, you can find him in his garage tearing down the motor in his 1968 RS/SS Camaro, saving precious baby elephants from poachers in Africa, or fly fishing on one of Colorado's many streams.